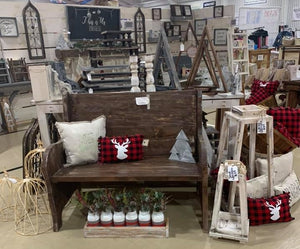 About Junk 'N With 2 Hip Chicks
We are a traveling event show bringing you the latest in fashion, crafts, salvaged, upcycled, chippy, repurposed furniture, good ole JUNK, & much more!
We are the ONE & ONLY show that has it all! We are a traveling shopping event based out of Tulsa, Oklahoma bringing you a mixture of just about anything. We have women's & children's boutiques, repurposed furniture, upcycled items, chippy, salvaged, vintage, metal art, food, beverages, and just good ole JUNK!